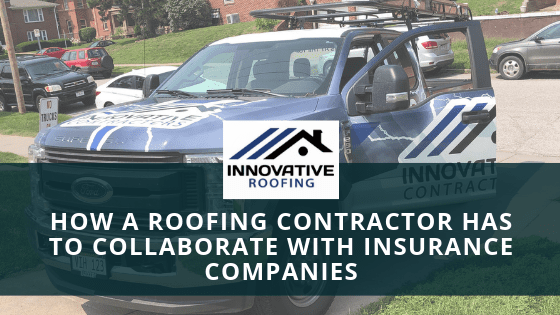 Tags: roofingomaha ne,roofleakrepairomaha, totalroofingomaha, bestroofingomaha
You won't be taken off guard to learn that many of the roofing jobs, gutter repairs, and siding installations we complete are paid for by insurance companies. After all, hail damage and high winds can cause serious damage to roofs, and it only makes sense that homeowners want to make what is one of the few claims they ever make on their homeowners insurance.
One of the best parts about getting roof installation that is paid for by your insurance company: you don't have to deal with them often! A roofing company will often manage most of the paperwork, and you may only have to have one or two calls with your insurance company. Of course, it's important for a roofing contractor to have a good relation and a lot of experience with insurance companies to make sure the process goes as swiftly as possible. Let's take a look at what a roofer needs when negotiating with insurance companies.
A ROOFER SHOULD ALWAYS BE FRIENDLY
Cordiality will go a long way in the business world. We're not just friendly with our clients but also with the insurance company. It can go a long way to making the entire process go swiftly and efficiently.
THEY NEED TO BE WILLING TO STAND UP
You won't be surprised to know that an insurance company will do what they can to pay as little as possible for a roofing job. They're in the business to maximize profits, and they won't do that by blindly overpaying for a roof.
A roofing company should be prompt to stand up for you so that you get a roof that is at least as good as the previous one.
A ROOFER NEEDS TO ADVISE
It's unlikely we'll be dealing with your hometown insurance agent. The roofing company will be dealing with the national home office and their adjustors. The problem is that many of these adjustors will not know local codes when it comes to roofing, and sometimes we need to let them know that a line item they tried to deny might actually be a legal requirement in your city or town. That's when a roofer needs to inform and fight if necessary.
THEY NEED TO BE PERSISTENT
We want to get to work! The sooner we get to work, the sooner we get paid and can get along to helping the next person with a leaky roof. Regrettably, insurance companies can drag their feet, so it's important for a roofing company to be persistent.
There you have them, four attributes that you'll want to find in a roofing contractor. They're also the four attributes that you'll find at Innovative Roofing, and we can help you handle insurance problems. Contact us today to get the process started!
https://innovativeroofusa.com/wp-content/uploads/2020/12/innovative-roofing.jpg
0
0
Innovative Roof USA
https://innovativeroofusa.com/wp-content/uploads/2020/12/innovative-roofing.jpg
Innovative Roof USA
2019-04-10 14:51:52
2021-11-18 21:03:04
HOW A ROOFING CONTRACTOR HAS TO COLLABORATE WITH INSURANCE COMPANIES